What is your five to nine?
15/40max
Datum održavanja
17.09.2018.
Date: Monday, September 17, 17:00 h 
Jasmine Shells is a proud graduate of the University of Notre Dame. She has a strong passion for helping students achieve their entrepreneurial endeavours and passions. She is the CEO/Co-Founder of Five to Nine, a community that encourages city exploration over shared experiences for transplant millennials. She also serves the community through exposing undeserved students to entrepreneurship. Jasmine is an avid salsa dancer and loves to travel in her spare time.  
Jasmine Shells is a firm believer in creating your own opportunities. As a motivational speaker and startup co-founder, she encourages millennials to discover their passions through introspection and action. This passion-finding process pushed her to chase after her dreams, both inside and outside of the workplace, and helps her to inspire others to do the same. 
Jasmine has been featured in Chicago Inno, the Chicago Tribune, Technori and Bootstrapping in America. Her company, Five to Nine, is a Chicago-based community for emerging professionals that offers city exploration and experiential networking.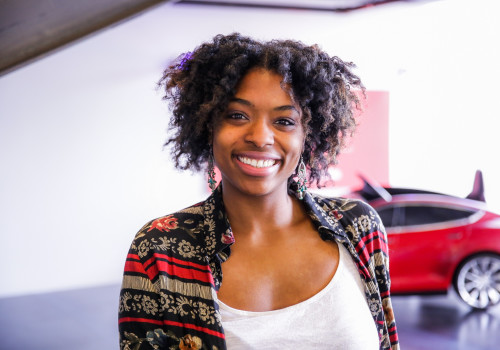 What is your five to nine?

Americans often define themselves by their 9-to-5 day jobs, investing less in their after-hours. Jasmine Shells talks about blending her 5-to-9 with her 9-to-5, bringing her passions into her work day. This idea led to the launch of her company, Five to Nine, which creates opportunities for professionals to tap into their passions and build more fulfillment into their lives with a community of like-minded people. Jasmine is the CEO and Founder of Five to Nine, a social community that unites aspirational millennial leaders through shared experiences and events. Five to Nine was born out of Jasmine's post-college experience in Chicago, where she noticed building a network as an emerging professional was hard. 
 
To help others in the same situation, Jasmine wanted to create a community that focused on young professionals' aspirations - or what she calls their "5 to 9s." Five to Nine brings together like-minded, cross-industry millennial leaders over unique experiences such as knowledge panels, community service, and rock climbing. This community fosters support, agency, and exploration that leads to meaningful connections and living for more than one's job title.
 
Jasmine and her company have been featured in Chicago Inno, Chicago Tribune, Technori, Bootstrapping in America, and Brad's Deals' Women in Tech Accelerator. Jasmine is a proud graduate of the University of Notre Dame and loves to salsa dance. In addition to her passion for connecting people, she loves to inspire others to create their own opportunities and take the leap to achieve them.